So, I just got me a new phone that I've wanted for a long time – HTC Hero running the Android OS.
It's a great phone, no doubt, but I think mine has homosexual inclinations.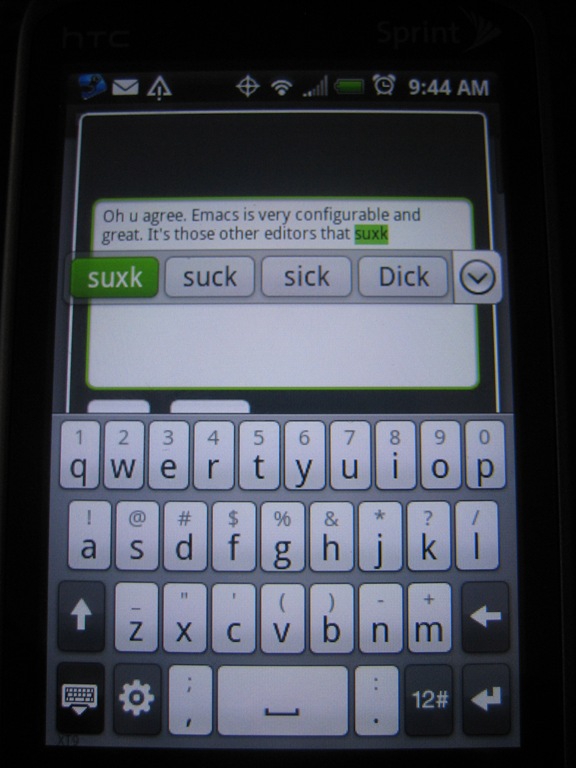 Bad Android. Bad.
● ● ●
Artem Russakovskii is a San Francisco programmer and blogger. Follow Artem on Twitter (
@ArtemR
) or
subscribe to the RSS feed
.
In the meantime, if you found this article useful, feel free to buy me a cup of coffee below.