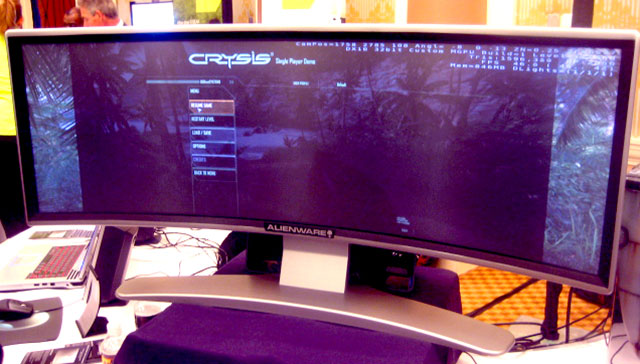 Holy mother of god. This is the monitor of all monitors. This is the monitor king. 2880×900 resolution. Sign me up when it comes out, all I'll have to do is move into a bigger room that can actually fit it.
Source: http://blog.wired.com/gadgets/2008/01/ces-2008-alienw.html
● ● ●
Artem Russakovskii is a San Francisco programmer and blogger. Follow Artem on Twitter (
@ArtemR
) or
subscribe to the RSS feed
.
In the meantime, if you found this article useful, feel free to buy me a cup of coffee below.