By now I think most everyone has used Google maps and seen the street view feature. Lately the maps team has been doing an amazing job covering the bay area, so now you can literally walk the streets for hours.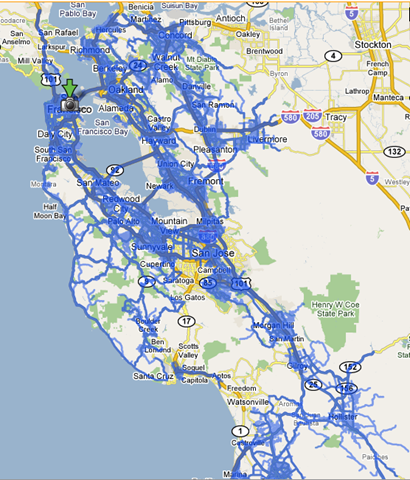 Virtual walking aside, there are some really creative uses of this feature posted in this video by the Google team today. I never myself thought to check my own street for street cleaning signs – saves a trip downstairs! Or look at the toll road prices (like the Bay bridge toll). Or at least watch people falling off their bikes. Anyway, just watch the video (thanks to zefrank for posting it).
● ● ●
Artem Russakovskii is a San Francisco programmer and blogger. Follow Artem on Twitter (
@ArtemR
) or
subscribe to the RSS feed
.
In the meantime, if you found this article useful, feel free to buy me a cup of coffee below.