Updated: January 29th, 2010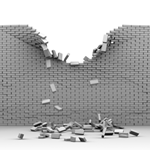 Today I found out something entirely new about framebusting and specifically clickjacking protection techniques.
I was working with a site that was using frames. Suddenly, one of the frames (which was hosted on a domain that differed from the one it was embedded in) displayed the following message (in Firefox 3.5.4):
This content cannot be displayed in a frame
 
To protect your security, the publisher of this content does
not allow it to be displayed in a frame.
 
Click here to open this content in a new window

Notice how this is a native Firefox window and not a web page rendering. Quite stumped, I started looking at the frame response and finally found that it included this …
Read the rest of this article »
Updated: June 9th, 2009
Introduction
Clickjacking is a malicious technique of tricking web users into revealing confidential information or taking control of their computer while clicking on seemingly innocuous web pages. A vulnerability across a variety of browsers and platforms, a clickjacking takes the form of embedded code or script that can execute without the user's knowledge, such as clicking on a button that appears to perform another function (credit: Wikipedia).
Clickjacking is hard to combat. From a technical standpoint, the attack is executed using a combination of CSS and iFrames, which are both harmless web technologies, and relies mostly on tricking users by means of social engineering. Additionally, the only server side technique against clickjacking known to me is "frame breaking…
Read the rest of this article »