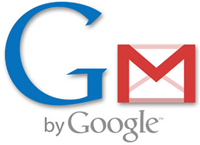 There used to be a time when you couldn't imagine your life without Microsoft's Outlook – web email clients were pathetic and non-functional, Internet access was scarce, and access to certain advanced features was only possible with a desktop application like Outlook.
Then, Gmail arrived and exploded the whole notion of desktop email clients forever, almost overnight. It was fast, robust, logical, and integrated – many things Outlook still isn't to this day (Outlook 2010 + IMAP is pure hell).
Slowly, Google brought out more and more features that made the fine line between web and desktop emailing thinner and thinner, and today, it finally disappeared, at least for me.
The final nail in the coffin turned out to be …
Read the rest of this article »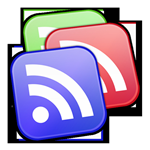 Well, this one almost escaped my attention but I'm glad it didn't: the best online news reader – Google Reader – just enabled favicon support for each feed you subscribe to.
Favicons are those 16×16 pixel tiny icons you see next to site urls in your browser and bookmarks. Not surprisingly, this was done as a 20% project, which is when Google developers get to work on anything they want, quite similarly to the monthly "haxo"s that Plaxo runs (that is where I work).
So now the previously boring subscriptions: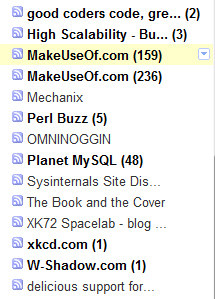 look like this: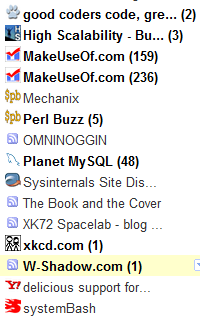 Better, isn't it?
All you have to do to enable favicons is either click the down arrow next to Subscriptions and select "Use favicons":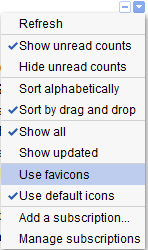 or
Go to …
Read the rest of this article »
OK, maybe you did know them – just see for yourself.
Introduction
The tricks I am going to describe allow you to create unique gmail addresses that still hit your existing gmail inbox, without actually making new gmail accounts.
This can be useful in a variety of situations when you need to use multiple email addresses without having the pain of maintaining them, such as
using unique emails while registering for the same service more than once (say, paypal)
giving out a unique email address to see if you start getting spam to it later – that way you know exactly who to blame for it
more generally, easily create email rules to sort incoming emails into folders, delete them,

…

Read the rest of this article »