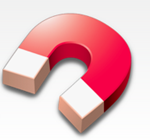 ExpanDrive (formerly SFTPDrive) is a very handy Windows and Mac application that lets you take any SSH connection and mount it as a local drive. It saves me countless annoyances because I don't have to use a proprietary sftp uploader – in fact, I can simply open any file with my favorite editor, directly on the newly mounted drive.
The Problem
The problem with ExpandDrive is – it's quite simplistic. So simplistic that it doesn't offer an easy way to export its drive list and the associated settings. Because of that, you will have to enter all the drives all over again in case you reinstall Windows or want to replicate them to another computer.
Of course, there is a …
Read the rest of this article »
Posted by Artem Russakovskii on January 15th, 2009 in
Stuff
Updated: January 18th, 2010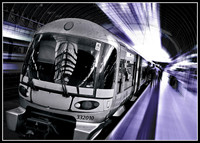 After I graduated and got a job in downtown San Francisco, I spent the first 2 weeks trying to figure out where I could park cheaper. At $300-400 for a monthly spot or $15-30 daily, the fees started adding up really quickly. In fact, I am fully convinced that 80% of the people who can afford to park in downtown expense it in full.
I do not know why I haven't thought of public transportation sooner. Maybe because I used to [so wrongly] associate it only with people who cannot afford a car and considered myself superior to the group, or because I thought it was too ghetto (though, very true in some cases). However, as soon as I started …
Read the rest of this article »