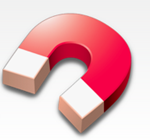 ExpanDrive (formerly SFTPDrive) is a very handy Windows and Mac application that lets you take any SSH connection and mount it as a local drive. It saves me countless annoyances because I don't have to use a proprietary sftp uploader – in fact, I can simply open any file with my favorite editor, directly on the newly mounted drive.
The Problem
The problem with ExpandDrive is – it's quite simplistic. So simplistic that it doesn't offer an easy way to export its drive list and the associated settings. Because of that, you will have to enter all the drives all over again in case you reinstall Windows or want to replicate them to another computer.
Of course, there is a …
Read the rest of this article »
● ● ●
Artem Russakovskii is a San Francisco programmer and blogger. Follow Artem on Twitter (
@ArtemR
) or
subscribe to the RSS feed
.
In the meantime, if you found this article useful, feel free to buy me a cup of coffee below.