Posted by Artem Russakovskii on January 12th, 2010 in
Tips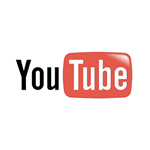 Don't you just hate it when you visit somebody's blog, see an embedded Youtube video, play it, and find that the player is missing the full screen button.
Yeah, this one:

.
Well, I hate it too, so please, try not to be that guy. I realize sometimes you copy the embed code wrong or, on a larger scale, you add the wrong embed code to your generic template.
Not a problem. If your Youtube embeds are missing this button, here is how you can easily fix it.
The Problem
Here's an example video that doesn't have the button (it's really good too, if you haven't seen it yet):
The fullscreen button is nowhere to be found because by default …
Read the rest of this article »
Updated: September 8th, 2009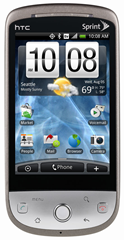 Well, it looks like the wait is over. I have been waiting for almost 5 years for a new phone that is good enough to make the switch from Samsung A900 (which has free tethering). Don't even get me started on the iPhone and its outrageous monopoly with AT&T. Android and the growing multitude of devices running it is, however, completely different business. Android offers unparallel freedom and I truly believe it will be the top phone OS within a few years as more and more Android phones are introduced to the market.
But where was I? I have been closely following Android news since its inception, then the introduction of the first phone – T-Mobile G1 (aka HTC Dream), …
Read the rest of this article »
Updated: September 16th, 2012
Introduction
StackOverflow is an amazing site for coding questions. It was created by Joel Spolsky of joelonsoftware.com, Jeff Atwood of codinghorror.com, and some other incredibly smart guys who truly care about user experience. I have been a total fan of SO since it went mainstream and it's now a borderline addiction (you can see my StackOverflow badge on the right sidebar).
The Story
Update 6/21/09: This server is currently under very heavy load (10-200), even with caching plugins enabled. Please bear with me as I try to resolve the situation.
Feel free to bookmark this page and return to it later when the fires have been put out.
Update 06/21/09: I think I've got the situation …
Read the rest of this article »