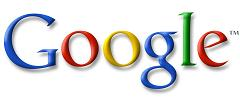 Peteris Krumins is nothing short of a technical genius. Every single one of his blog posts is so detailed, one can write a book about it. He blogs about Linux, programming, and other tech stuff on his blog http://www.catonmat.net/.
A short while ago, Peteris posted his very thorough experience interviewing at Google. Needless to say, the level of detail is astounding. Unfortunately, he didn't get the job but the post is very positive and informative. Here is the gist and a short excerpt:
● ● ●
Artem Russakovskii is a San Francisco programmer and blogger. Follow Artem on Twitter (
@ArtemR
) or
subscribe to the RSS feed
.
In the meantime, if you found this article useful, feel free to buy me a cup of coffee below.