Posted by Artem Russakovskii on October 9th, 2008 in
Stuff
Updated: October 15th, 2008
Worst thing I've ever seen…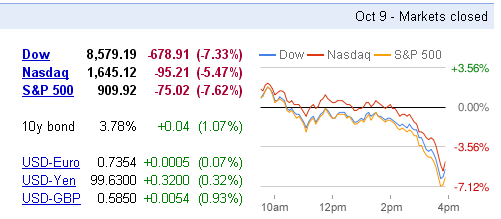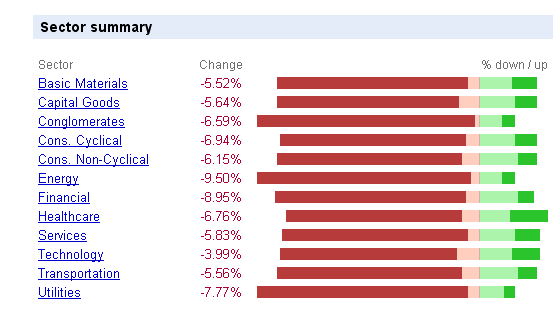 Edit: Oh, and this just knocked the wind out of me: this is the rate of return in my 401K account this year:
Edit #2: nope, that wasn't the worst. Today (Oct 15, 2008) beats them all: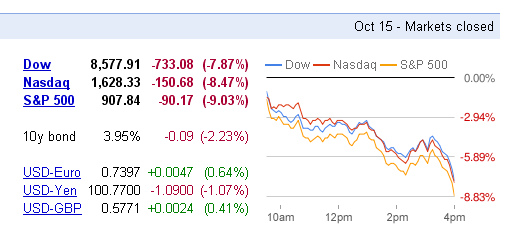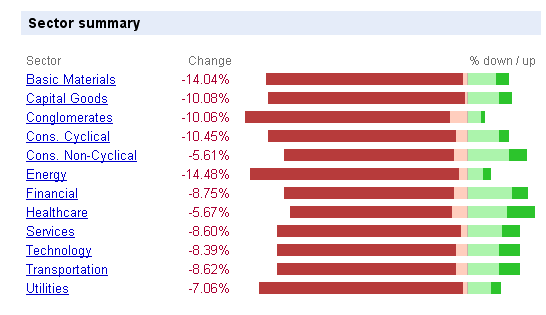 …
Read the rest of this article »
Posted by Artem Russakovskii on March 6th, 2008 in
Stuff
…and I'm not too upset about it. Down, home prices, down!! Read this article for a nice update on the current housing market conditions and the experts' opinions.
AP
Housing Market Spirals, No End in Sight
Thursday March 6, 5:30 pm ET
By J.W. Elphinstone, AP Business Writer
Low Home Equity, Record-High Foreclosures: a Limp Housing Market Looks Even Weaker
NEW YORK (AP) — Nervous homeowners and economic analysts have been wondering how much worse the housing market could get. On Thursday they got an answer: Plenty.
Foreclosures are at a record high. Home equity is at a record low. The housing market is spiraling down with no end in sight — and taking people's sense of economic security …
Read the rest of this article »