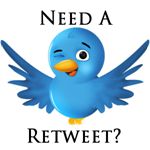 Ever since the introduction of the official Retweet button, I've wanted it to be a little more interactive. I usually want to add my 2 cents into the tweet I'm about to retweet but the default RT button just doesn't allow for it – Yes is the only option:

Troy's Twitter Script
Enter Troy's Twitter script for Firefox that I reviewed in detail a few months ago.
Troy's script added the RT button to my stream (along with inline picture and video embed, auto url expander and shortener, name autocomplete, and other things) way before Twitter introduced it.
It also allowed me to add a couple of words or rephrase the retweet to make it more relevant to my followers….
Read the rest of this article »