Updated: September 27th, 2009
Introduction
Welcome to part 2 of the Essential Firefox Extensions And Tips – A Comprehensive Guide series. In this article I'm going to describe a number of time saving pragmatic extensions that make me a better, faster, more efficient browser user (browserer?).
Pragmatic Extensions
All-in-One Gestures introduces customizable gestures for all kinds of actions. To perform a gesture, hold the right (by default) button and move the mouse in the specified direction, drawing the needed shape.
Btw, I believe Opera has gestures without any extensions, so Opera users should feel right at home using All-in-One Gestures.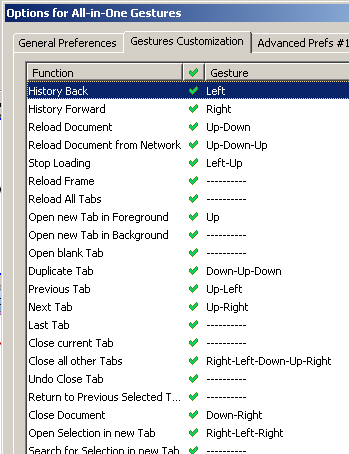 I use it mostly for 3 things: history back/forward and close tab (see below). Once you start using gestures, there is no …
Read the rest of this article »