Posted by Artem Russakovskii on February 3rd, 2010 in
Security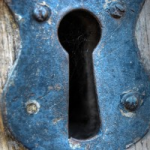 Today I'm going to look at how not to handle user authentication in a web application, taking BeTwittered.com authenticating with Twitter as an example (sorry, guys).
BeTwittered is a simple and comfortable gadget that you can add to your site, such as your iGoogle homepage.
Since BeTwittered is just a bridge between you and Twitter, it has to first log you into your account. Here is where things go horribly, horribly wrong.
1. BeTwittered does not use SSL to secure requests to its servers
All authentication information is transmitted to BeTwittered servers in plain text and is easily sniffable by an attacker, both on your own network and outside of it. You can read more about SSL encryption here….
Read the rest of this article »