Posted by Artem Russakovskii on November 12th, 2007 in
Beer Planet
Updated: December 17th, 2007
An adorable group of orphaned baby owls have been adopted by a silly-looking stuffed toy owl, after they were found on the brink of death in the wild. You have to see the photo to believe it – you will die of cuteness!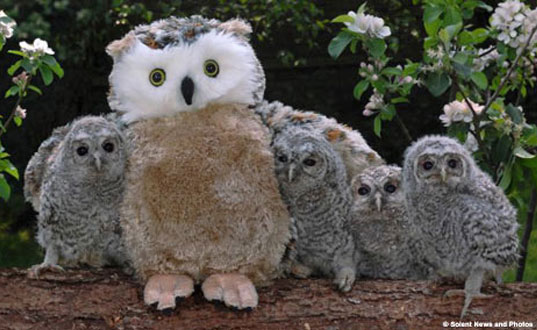 Are you dead yet?
● ● ●
Artem Russakovskii is a San Francisco programmer, blogger, and future millionaire (that last part is in the works). Follow Artem on Twitter (@ArtemR) or subscribe to the RSS feed.
In the meantime, if you found this article useful, feel free to buy me a cup of coffee below.