Posted by Artem Russakovskii on January 5th, 2008 in
Personal
Finally, the snowstorms in Tahoe are raging! CNN posted this video of a reporter Kevin "Coop" Cooper in Kirkwood, CA resort, who talks about current weather conditions and gives some snow stats. Who's up for some snowboarding?!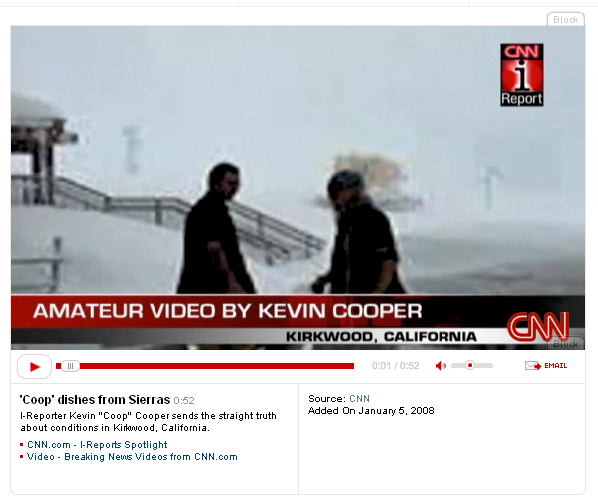 ● ● ●
Artem Russakovskii is a San Francisco programmer and blogger. Follow Artem on Twitter (
@ArtemR
) or
subscribe to the RSS feed
.
In the meantime, if you found this article useful, feel free to buy me a cup of coffee below.