Posted by Artem Russakovskii on July 26th, 2008 in
Beer Planet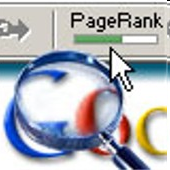 As Matt Cutts (Google's SEO and search quality expert) wrote in his blog entry a few days ago, Google PageRank updates are underway. Google updates PR (Page Rank) quite rarely – every three months or so, and it's the most important thing a website operator should be concerned with when it comes to site promotion and popularity.
I'm happy to report that Beer Planet's PR went up yet again on this update, from 3 to 4 and my buddy Thaya's PR went up from 2 to 3. He's been blogging a lot more about WordPress, and I think he'll surpass me very soon, thanks to his ingenious plugins.
Is it time to check your site's PR? You can use the Google Toolbar, Firefox plugins, like Search Status, or a range of websites that provide this number, like this one.
● ● ●
Artem Russakovskii is a San Francisco programmer and blogger. Follow Artem on Twitter (
@ArtemR
) or
subscribe to the RSS feed
.
In the meantime, if you found this article useful, feel free to buy me a cup of coffee below.