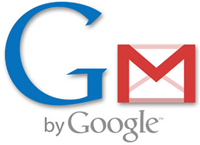 There used to be a time when you couldn't imagine your life without Microsoft's Outlook – web email clients were pathetic and non-functional, Internet access was scarce, and access to certain advanced features was only possible with a desktop application like Outlook.
Then, Gmail arrived and exploded the whole notion of desktop email clients forever, almost overnight. It was fast, robust, logical, and integrated – many things Outlook still isn't to this day (Outlook 2010 + IMAP is pure hell).
Slowly, Google brought out more and more features that made the fine line between web and desktop emailing thinner and thinner, and today, it finally disappeared, at least for me.
The final nail in the coffin turned out to be …
Read the rest of this article »
● ● ●
Artem Russakovskii is a San Francisco programmer and blogger. Follow Artem on Twitter (
@ArtemR
) or
subscribe to the RSS feed
.
In the meantime, if you found this article useful, feel free to buy me a cup of coffee below.