Updated: September 8th, 2009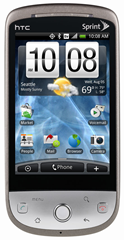 Well, it looks like the wait is over. I have been waiting for almost 5 years for a new phone that is good enough to make the switch from Samsung A900 (which has free tethering). Don't even get me started on the iPhone and its outrageous monopoly with AT&T. Android and the growing multitude of devices running it is, however, completely different business. Android offers unparallel freedom and I truly believe it will be the top phone OS within a few years as more and more Android phones are introduced to the market.
But where was I? I have been closely following Android news since its inception, then the introduction of the first phone – T-Mobile G1 (aka HTC Dream), …
Read the rest of this article »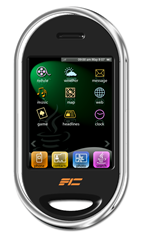 One thing that still springs to mind when I think of the MySQL User Conference last week is Sun's opening keynote. While talking about Sun's market penetration with open source software, Jonathan Schwartz, Sun's CEO, slipped in a short mention of the mobile market saying something along the lines of "Sun is going to be entering the mobile market later on this year". He didn't spend more than 5 seconds talking about it, moving on to the acquisition of MySQL.
Last year, Sun already made an announcement of JavaFX, a Java-based mobile platform but didn't provide any concrete timelines, so I was excited to hear the more on the subject. With Apple iPhone's advent last year and …
Read the rest of this article »
Can you think of a better Halloween costume this year than what these guys came up with? Lifesize iPhones, coming to a Halloween party near you. Normally, I'd say, this is dorky, but… it's just awesome. Imagine wearing this to a club, you'd be the life of the party.