Updated: January 25th, 2010
Introduction
If you follow web design at all, you probably see 5 billion top NN posts on a daily basis mentioning site and blog designs, fonts, icons, etc.
However, nobody seems to be paying attention to these little but important guys: comment forms.
If you have an appealing comment box, you are more likely to receive comments (this is based on days of scientific research that I imagined I did in my head) and your content is more likely to be re-shared, voted up, and saved.
I really do feel that way when I visit blogs, especially when an otherwise aesthetically pleasing site has a plain vanilla comment box.
Let's Go
So here we go. I have looked through hundreds …
Read the rest of this article »
Posted by Artem Russakovskii on January 12th, 2010 in
Tips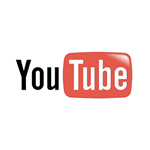 Don't you just hate it when you visit somebody's blog, see an embedded Youtube video, play it, and find that the player is missing the full screen button.
Yeah, this one:

.
Well, I hate it too, so please, try not to be that guy. I realize sometimes you copy the embed code wrong or, on a larger scale, you add the wrong embed code to your generic template.
Not a problem. If your Youtube embeds are missing this button, here is how you can easily fix it.
The Problem
Here's an example video that doesn't have the button (it's really good too, if you haven't seen it yet):
The fullscreen button is nowhere to be found because by default …
Read the rest of this article »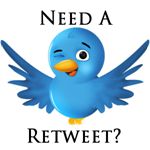 Ever since the introduction of the official Retweet button, I've wanted it to be a little more interactive. I usually want to add my 2 cents into the tweet I'm about to retweet but the default RT button just doesn't allow for it – Yes is the only option:

Troy's Twitter Script
Enter Troy's Twitter script for Firefox that I reviewed in detail a few months ago.
Troy's script added the RT button to my stream (along with inline picture and video embed, auto url expander and shortener, name autocomplete, and other things) way before Twitter introduced it.
It also allowed me to add a couple of words or rephrase the retweet to make it more relevant to my followers….
Read the rest of this article »