Updated: October 6th, 2009
Mom sent me this picture the other day, taken in Kharkov, Ukraine, my home city.
My question is… wtf? I'm assuming the truck started where the road was – what kind of speeds were involved here? Those trains usually go at speeds around 15-25mph… No word on the injuries.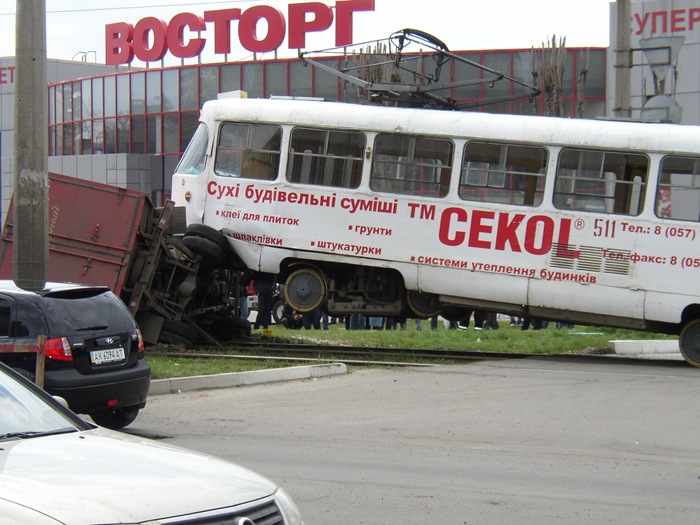 …
Read the rest of this article »
Posted by Artem Russakovskii on October 9th, 2008 in
Stuff
Posted by Artem Russakovskii on March 25th, 2008 in
Databases
Updated: April 22nd, 2008
Update: Looks like both of these have been fixed in 8.0.26.
Navicat For MySQL is a GUI for MySQL developers. I've tried a few tools before but somehow got attached to Navicat due to a few nice features that I'm not going to go into right now. Navicat suffers from a couple of annoying bugs and random crashes. I don't know if I can help fix the random ones but if I can at least file the ones I can reproduce, everyone wins. I have the latest as of today version 8.0.23.
Bug [NAL-15328]: Structure Sync Fails to notice encoding differences
Last Update:
13 Mar 2008 12:38 PM
Last Replier:
Mayho Ho
Status:
Open
Department:
Navicat Support Center
Created On:

…

Read the rest of this article »