Posted by Artem Russakovskii on June 1st, 2009 in
Technology
I've been looking for a new laptop and started looking at Lenovo Thinkpads (W500) and Dell Latitudes and Precisions. I was worried that I might not like the look and feel, so I tried looking up their US laptop return policy.
Dell's return policy was found in about 5 seconds.
Lenovo's site, google, bing, or any other resource, however, proved to be useless while looking up their US return policy (all I could find was their Australian policy for whatever reason). Lenovo tried VERY hard to bury it, and I was only able to find it after tweeting at lenovosocial, which at first gave me the wrong policy by mistake (it was a 30 days, no questions asked guarantee). …
Read the rest of this article »
Posted by Artem Russakovskii on June 7th, 2006 in
Linux
Updated: November 4th, 2007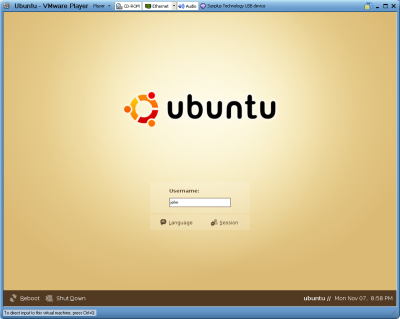 Installed Ubuntu LTS 6.06 as a 2nd OS on my Dell E1505 laptop today after delaying doing this for a while. This article from digg finally made me install it, which took roughly 10 minutes, as it mentions. Compare this and 0 reboots to 45min and 5 reboots installing Windows. Ubuntu's pretty damn sweet; I'm gonna go tweak it now with the help of Arthur. I'm predicting that Linux (and Ubuntu in particular, as of now) will eat up Windows' market share surely and quickly. The dual boot is very friendly, it uses GRUB as the boot manager. To boot directly into Windows by default, I edited /boot/grub/menu.list from Ubuntu….
Read the rest of this article »