Posted by Artem Russakovskii on January 31st, 2010 in
Programming
Updated: January 2nd, 2017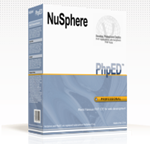 Introduction
I don't know about you, but I can't imagine doing my PHP development without an IDE with a debugger anymore.
It autocompletes for me, it lets me step through each line of code, jumping around the project, execute and change the code flow on the fly, and does many other things that make me feel cozy, comfortable, and efficient at PHP development (as opposed to, say, CPP which makes me feel cold and lonely).
There are many PHP IDEs out there and I've tried most of them (including the free PHPEclipse and PDT for Eclipse) but kept coming back to NuSphere's PHPEd every time. The other ones just don't do as good of a job and don't have the …
Read the rest of this article »
● ● ●
Artem Russakovskii is a San Francisco programmer and blogger. Follow Artem on Twitter (
@ArtemR
) or
subscribe to the RSS feed
.
In the meantime, if you found this article useful, feel free to buy me a cup of coffee below.