Updated: September 16th, 2012
The Idea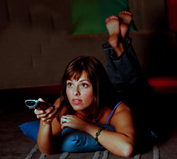 For the past month I have been exploring options and building a perfect Home Theater PC for my 50" Vizio plasma. Besides the obvious, it has to play movies, youtube videos, etc, I had a few concrete goals in mind. Here they are:
it absolutely had to handle 1080P h264, specifically movies encoded using x264. An average movie size for this format is between 8.5 and 13 GB. There were 2 problems to overcome: the CPU had to be able to handle the decoding (my desktop dual core Conroe barely kept up) and the network had to be fast enough to stream in real time from my storage PC a floor away.
I needed to have the easiest

…

Read the rest of this article »
● ● ●
Artem Russakovskii is a San Francisco programmer and blogger. Follow Artem on Twitter (
@ArtemR
) or
subscribe to the RSS feed
.
In the meantime, if you found this article useful, feel free to buy me a cup of coffee below.