Posted by Artem Russakovskii on November 17th, 2009 in
Tips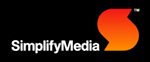 SimplifyMedia is an extremely useful program, which allows super easy song and playlist sharing via streaming between multiple computers. It also works as a Winamp plugin, so the shared songs simply show up inside Winamp's own media library – each computer sharing music appears under the special "Shared" tab. And the beauty is – there is no need to muck around with network settings, open ports, or even touch your router.
Here's a screenshot of how it's supposed to work: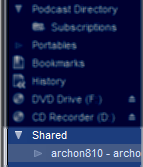 The Problem
Since I recently installed Windows 7 64bit on my laptop, I wanted to set up SimplifyMedia on it and listen to some tracks in my favorite music player Winamp. However, after I downloaded and installed it and …
Read the rest of this article »
● ● ●
Artem Russakovskii is a San Francisco programmer and blogger. Follow Artem on Twitter (
@ArtemR
) or
subscribe to the RSS feed
.
In the meantime, if you found this article useful, feel free to buy me a cup of coffee below.