Posted by Artem Russakovskii on March 5th, 2008 in
Awesomeness
This is an HDR photo of the Golden Gate Bridge. Tell me it's not the best picture you've ever seen of it (click to zoom)!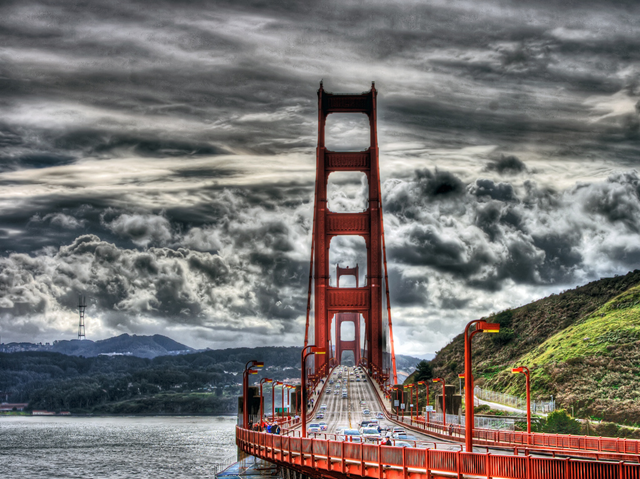 Credit: http://bighugelabs.com/flickr/onblack.php?id=2176897085&size=large
● ● ●
Artem Russakovskii is a San Francisco programmer, blogger, and future millionaire (that last part is in the works). Follow Artem on Twitter (@ArtemR) or subscribe to the RSS feed.
In the meantime, if you found this article useful, feel free to buy me a cup of coffee below.