For the longest time I wanted to sort folders (aka directories) in Total Commander but it just wouldn't. The sort rules only applied to files and I never took the time to figure it out. Well, I found the option now, which I want to share. I can finally see what movies, ahem, I mean presentations, I downloaded last.
The option is right there, in the middle, Sorting Directories. The default is Always by name. Change it to Like files (also by time) and you're done.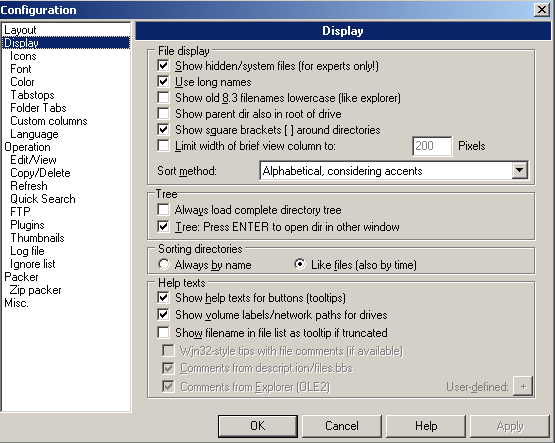 ● ● ●
Artem Russakovskii is a San Francisco programmer and blogger. Follow Artem on Twitter (
@ArtemR
) or
subscribe to the RSS feed
.
In the meantime, if you found this article useful, feel free to buy me a cup of coffee below.