I've been meaning to post this for a while: a friend of mine by the name of Thaya took this picture at his office recently and shared it on nowthen.com. I love office pranks, and this one is world-class! Check it out.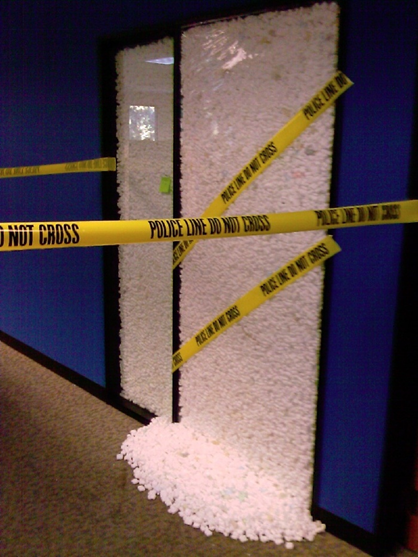 Kudos to the Coral8 team.
Credit: nowthen.com.
● ● ●
Artem Russakovskii is a San Francisco programmer and blogger. Follow Artem on Twitter (
@ArtemR
) or
subscribe to the RSS feed
.
In the meantime, if you found this article useful, feel free to buy me a cup of coffee below.