Posted by Artem Russakovskii on March 6th, 2010 in
Tips
Today I have 2 tips for Total Commander users:
how to display hidden local directories and files and
how to display hidden FTP directories and files
Really, Total Commander should just control this setting in one place but, unfortunately, it is not the case.
I usually prefer when my file manager shows me everything I have, so that I can be more in control and see the hidden directories, such as .svn or $Recycle.Bin, and files, such as .bashrc or pagefile.sys.
How To Display Hidden Local Directories And Files
go to Configuration -> Options… -> Display
put a check next to the "Show hidden/system files (for experts only)"

How To Display Hidden FTP Directories And Files
This one is a …
Read the rest of this article »
Posted by Artem Russakovskii on October 25th, 2008 in
Awesomeness
Posted by Artem Russakovskii on October 12th, 2008 in
Entertainment
Updated: November 16th, 2008
There are some shows on TV that make me vomit (hint: most, especially on MTV). Others don't spark any interest at all. But there are select few that are anywhere from great to outstanding. I'm here to help you sort through all the bullshit.
Here is my list (these shows are relatively new, I didn't want to include classics, like Seinfeld):
1. The Unit. Dennis Haysbert (that's president Palmer from 24) and his crew make The Unit simply amazing. Each episode offers a new unique captivating mission, while sticking to the main plot. Battle action and The Unit's family lives are mixed together perfectly. I recommend watching from season 1. A+.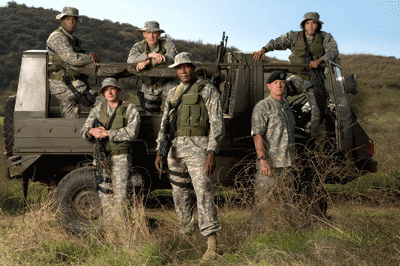 2. How I Met Your Mother. Best …
Read the rest of this article »