Posted by Artem Russakovskii on November 16th, 2009 in
Android
Updated: November 27th, 2009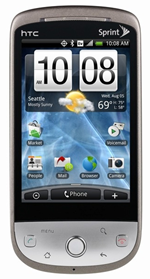 Alright, I was really excited to get the HTC Hero. REALLY. I had extremely high hopes for the Hero (those are long gone) and Android (which I still do – I even began developing for it) but the Hero has so many ridiculous bugs that I am *this* close to bringing it down to the Pre level (I'm not going to dare though – Pre still leads in the "I Want To Smash This Phone Into A Wall" category).
HTC, first of all, what. the. fuck. The idea of a more attractive UI was great, by all means, but did it really have to come at the expense of lagging down the whole phone? And by that I mean LAGGING. …
Read the rest of this article »
Posted by Artem Russakovskii on May 13th, 2009 in
Programming
The Problem
I use a lot of extensions. A LOT. They slow down my Firefox while giving something useful in return. Most of them are harmless and do not affect the speed too much but there are select few that are just CPU, memory, and performance hogs.
Until Firefox gets an extension manager that can show what the impact from each extension on time/CPU/memory is, one can resort to guessing, disabling, testing, and looking for clues to find these conniving little bastards.
Anyway, so where was I? Recently, my Firefox became increasingly unresponsive, especially when switching tabs. After some time, it was a pain to switch tabs altogether, so I had to resort to restarting the browser, only to …
Read the rest of this article »