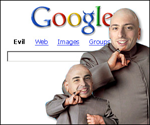 Recently, I decided to conduct a Google experiment and write down what the search engines suggests for the phrase "why are" followed by all kinds of nationalities, races, and localities (alright, "recently" seems to be last March, as evident from the Google theme, but I only decided to post this now).
I did this just for fun and found most of the results funny, some hilarious, and some offensive and controversial.
However, all of them have a reason for being there – statistics. It's what people search for. The cream of the crop. Stereotypes, hilarities, it's all here.
If you can, please don't take them too close to heart. In fact, if you're a righteous conservative thinking of lecturing me, do me a favor and close this page now.
So here goes.
Why Are?..
"Why are canadians"
Afraid of the dark? – I didn't know that, thanks Google.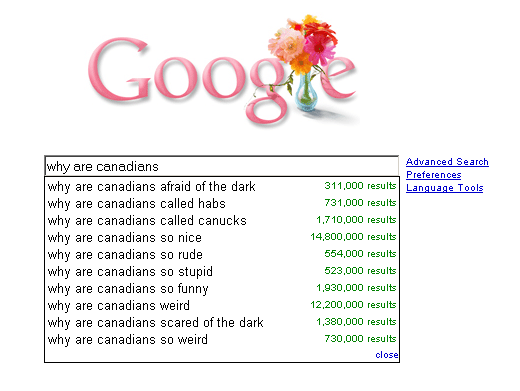 "Why are brazilian"
Agreed.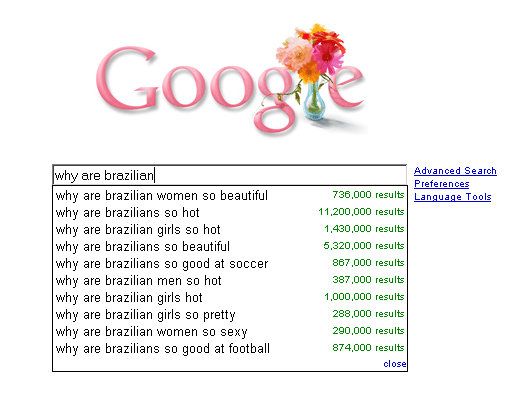 "Why are swedish"
Also agreed.
"Why are irish"
Heh.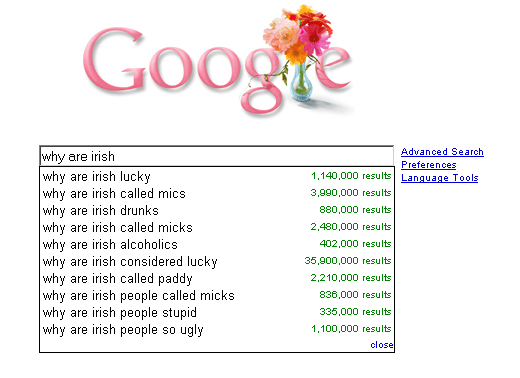 "Why are palestinians"
🙁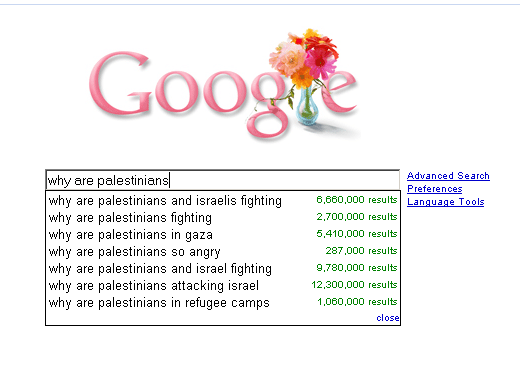 "Why are israeli"
Another 🙁
And the women… true again.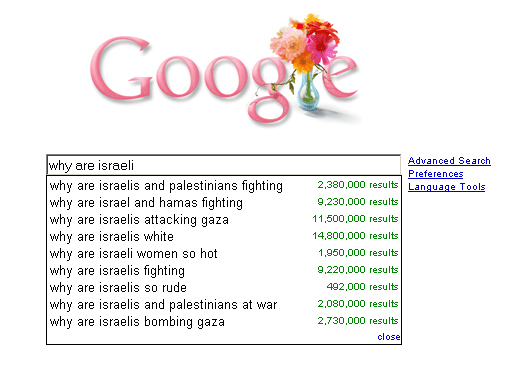 "Why are mexican"
Ouch.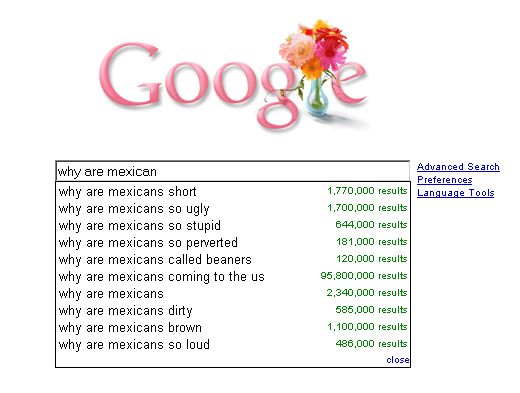 "Why are hawaiians"
I can think of a few reasons.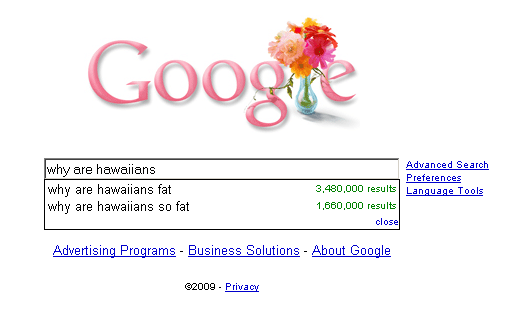 "Why are germans"
I can attest to the rude part.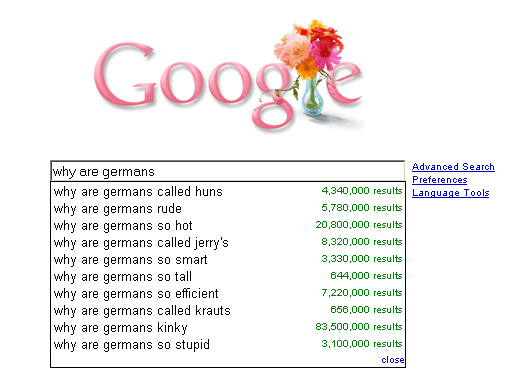 "Why are italians"
We've all seen the movies.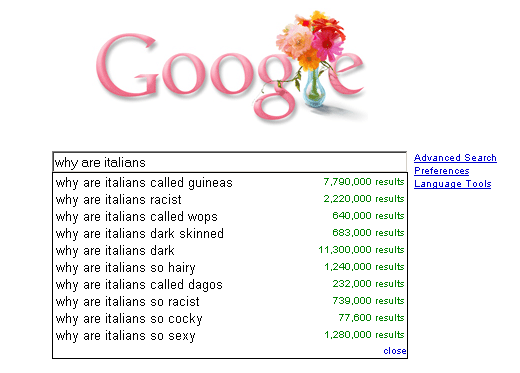 "Why are japanese"
Have you seen a non-weird Japanese video?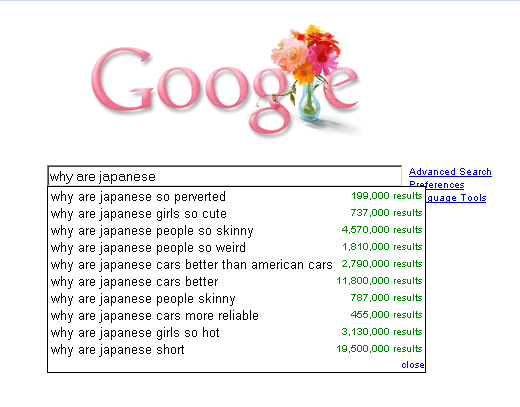 "Why are chinese"
The truth is there somewhere.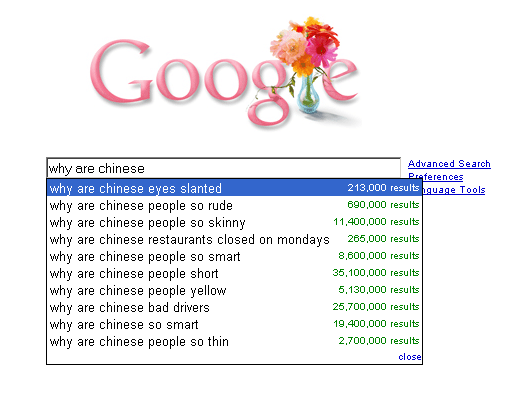 "Why are russians"
Very observational.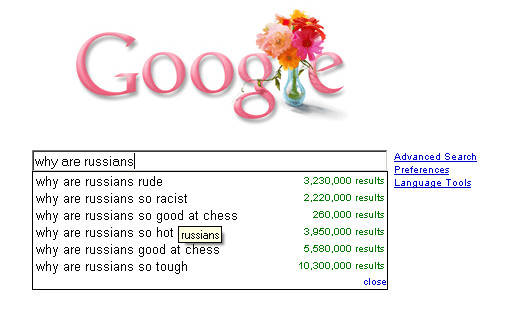 "Why are koreans"
Starcraft – so true.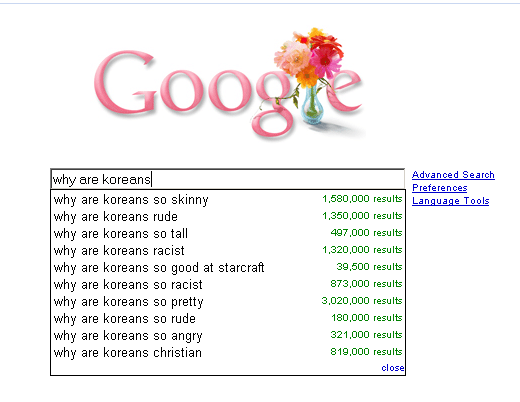 "Why are british"
This is hilarious.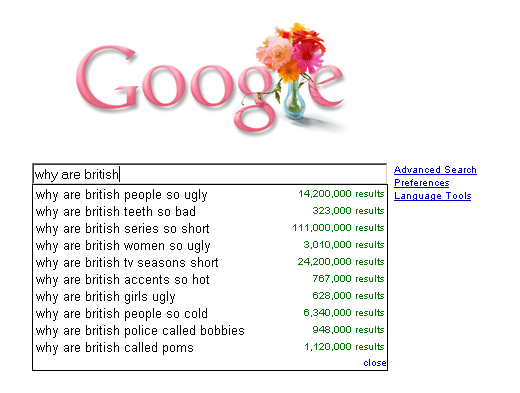 "Why are spanish"
100% correct.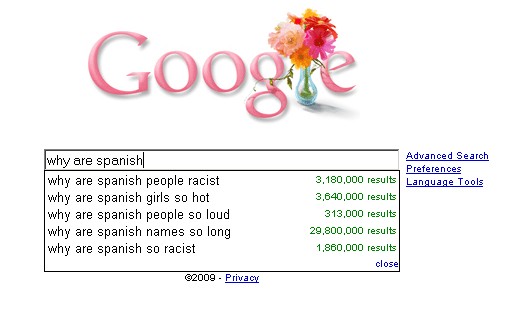 "Why are polish"
This one was frankly news to me. Poor Polish people.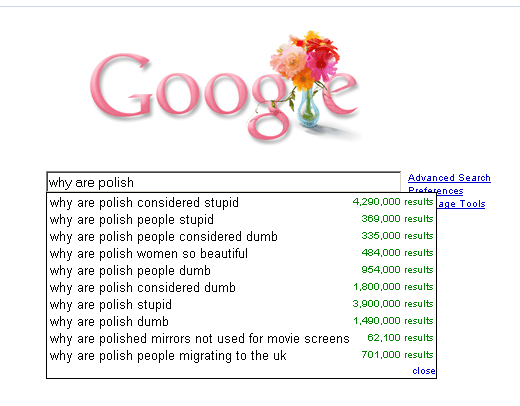 "Why are indians"
Indians are afraid of dogs?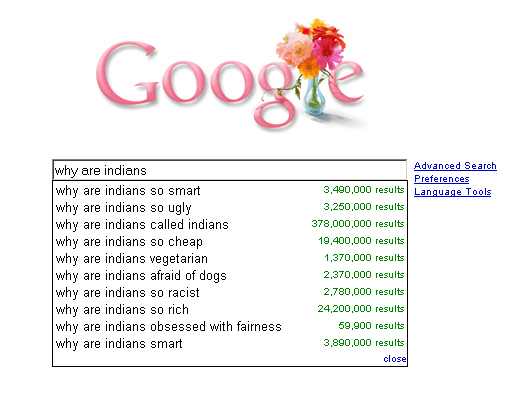 "Why are armenians"
I've never seen a non-hairy Armenian.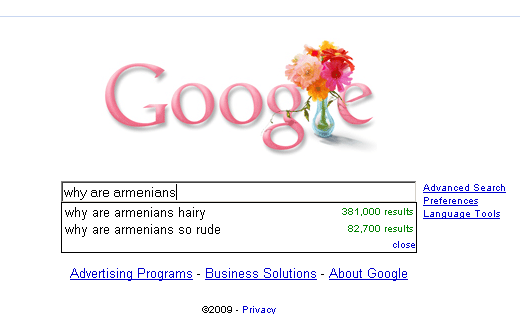 And something more generic, without comments.
"Why are white"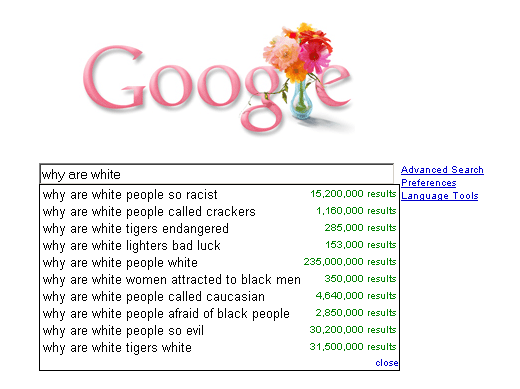 "Why are black"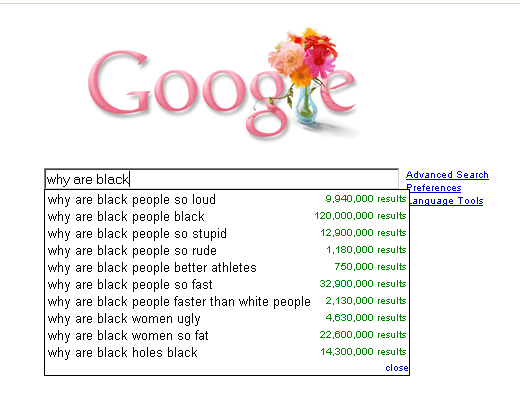 "Why are asians"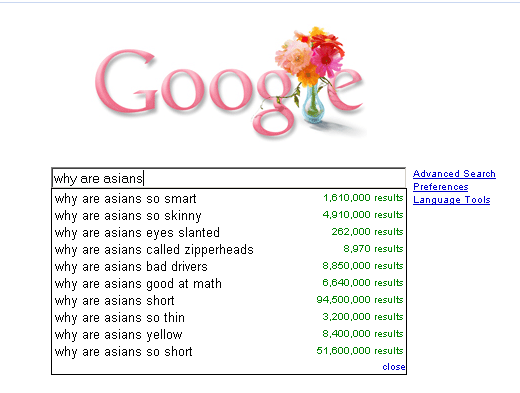 And something more local.
"Why are new yorkers"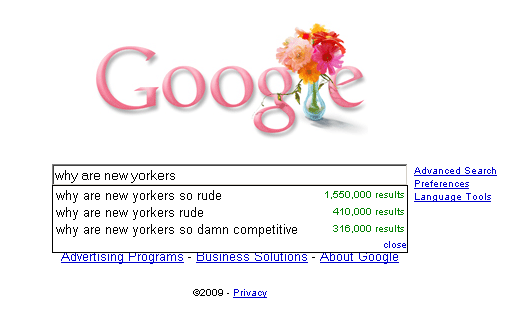 "Why are texans"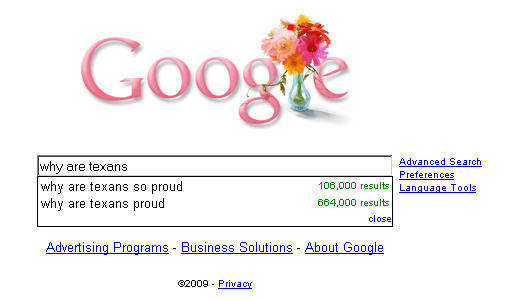 Of course I saved the best for last:
"Why are americans"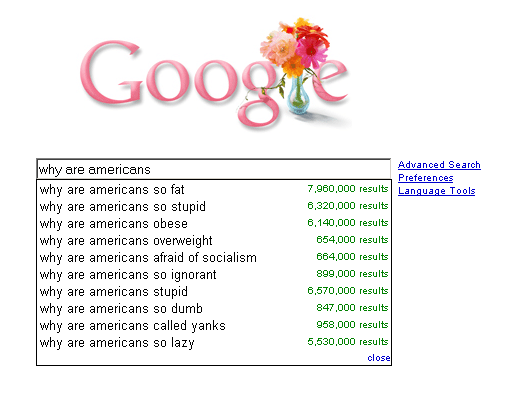 ● ● ●
Artem Russakovskii is a San Francisco programmer and blogger. Follow Artem on Twitter (
@ArtemR
) or
subscribe to the RSS feed
.
In the meantime, if you found this article useful, feel free to buy me a cup of coffee below.